What causes frown lines (also known as glabellar lines), and how can I prevent or treat them?
Did you know that a study found that even the way you sleep could be causing lines to develop on your face2? There's more to treating and preventing frown lines than moisturising and liberally applying sunscreen.
Read on to learn more about the surprising things that cause frown lines to appear, how to prevent them, and your treatment options if they're already present.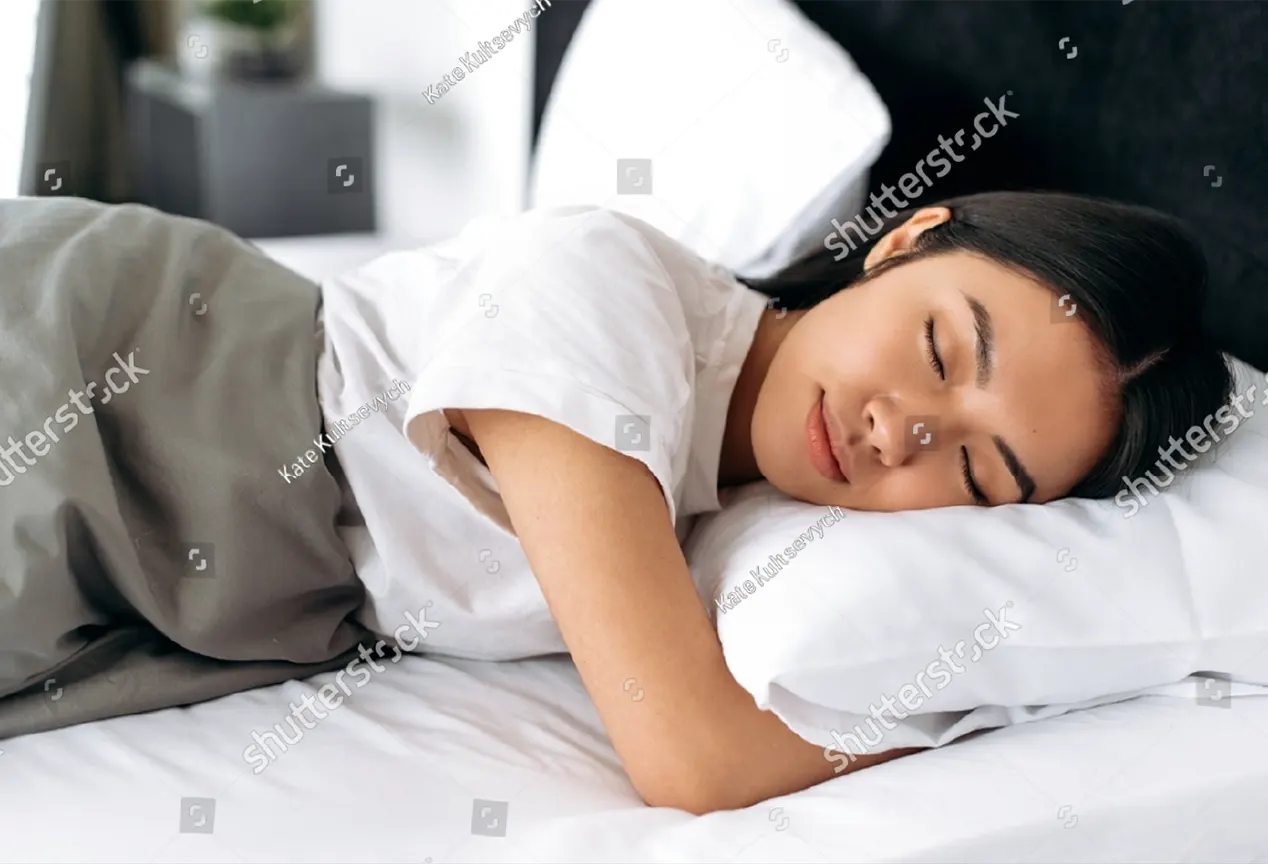 What causes frown lines or glabellar lines to appear?
Although frown lines develop as a part of the natural ageing process, there are certain external conditions and personal habits that may cause frown lines to appear early.
Sleeping on your side or stomach
Have you ever come across the term "sleep lines" before? One study observed patients with lines on their skin, and after detailed evaluation, discovered that a majority of the patients with lines had the habit of sleeping on their stomachs with their face buried in their pillow2. The study concluded that this caused the wrinkles on their skin to form after years of poor sleeping posture. Practice sleeping on your back to prevent frown lines from developing.
Hormones (especially for women)
Having low estrogen levels can make your skin prone to developing lines due to ageing and wrinkling, which is why many women experience wrinkling and poor skin hydration after menopause. This is why hormone replacement therapy may be a good way to treat glabellar lines, especially for women experiencing menopause.
Repeated squinting and frowning
One of the primary causes of glabellar lines is repeated frowning, which causes the skin to contract and "fold". And while younger skin can return to a smooth face with repeated frowning or squinting, the same cannot be said for when your skin loses its elasticity
over time.
While frowning and squinting may seem like an impossible habit to break, given that they're involuntary facial expressions, it's possible to keep them to a minimum by wearing sunglasses to avoid squinting or wearing reading glasses so you don't frown at a book or the computer screen.
Sun/UV exposure
Another important factor that causes frown lines to develop is UV or sun exposure. UV rays from the sun have been known to penetrate the middle layer of the skin (the dermis) and cause collagen and elastin to break down. This reduces the amount of natural collagen and elastin in your skin, key components that provide the skin with the elasticity to not only look plump but to bump back into place after frowning.
Smoking
Not only do the free radicals from smoking damage the collagen in your skin, smoking also reduces your skin's hydration and blood flow.
The lack of oxygen and nutrients in your skin might then make your skin more prone to dryness, which may cause frown lines to develop quicker.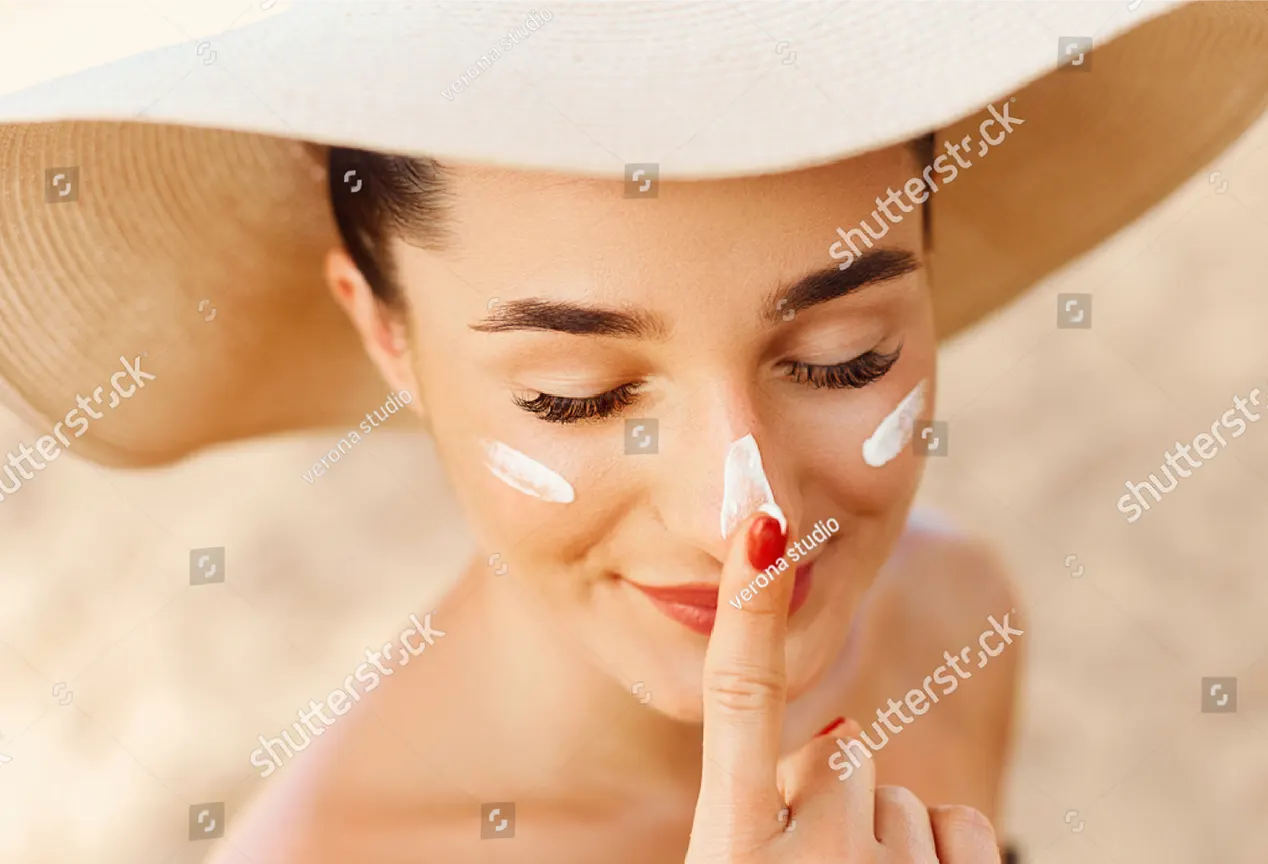 What can I do to prevent frown lines?
Moisturizer
A crucial aspect of maintaining your skin's elasticity and keeping it healthy is moisturising. But with regards to preventing glabellar lines specifically, look for moisturisers that contain hyaluronic acid and vitamin C – both of which may prevent lines from getting deeper.
Sunscreen
There's more to avoiding UV rays than stepping out of the sun, as UV rays are present even during cloudy days. To prevent frown lines from developing earlier than they should, use a sunscreen with an SPF of around 30 to 50 every day (don't forget to reapply every 2 hours too).
Antioxidants
Antioxidants not only help to protect your skin from free radicals caused by UV rays and environmental pollutants, it can also help to repair the skin as well. Blueberries, spinach, and sweet potatoes are all packed with antioxidants to prevent glabellar lines from forming, so try to add more fruits and vegetables to your diet.
Aesthetic treatments
To enhance your skin's natural beauty, the pure✝ botulinum toxin injection (Micro Edition) helps by preventing the formation of frown lines or minimising them while allowing facial movements. Because the treatment is light and minimally invasive, it is especially suitable for people who are new to aesthetic treatments.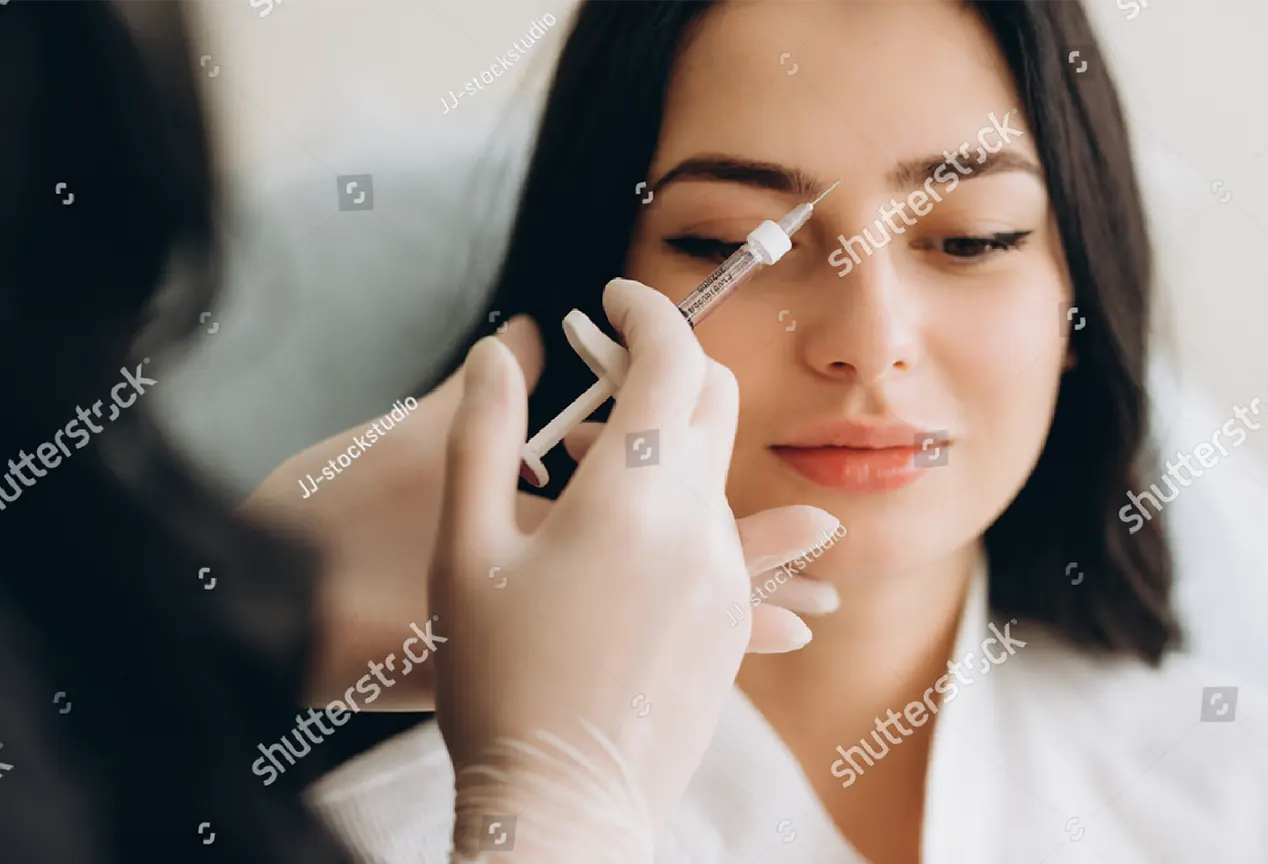 What if I already have frown lines? What can I do to treat them?
While skincare and lifestyle changes may help, they may not be effective for deeper frown lines, or they may not work the same way for everyone. In addition, the tips above may take a long time before you see any noticeable results.
For the most effective treatments that fill out and smooth glabellar lines, the following treatments options are commonly used for more concrete results.
Botulinum toxin
Botulinum toxin is one of the most popular treatments for frown lines or glabellar lines. The treatment is a neurotoxin that smooths wrinkles and relaxes the targeted muscles to limit its movements; in the case of frown lines, this means that you won't move your eyebrows inward anymore, which prevents your skin from forming any deeper frown lines.
Generally, results last about 3-6 months after every treatment. However, the effects of your treatment may not always be optimal depending on the type of botulinum toxin that you use.
A 2021 study found that as many as 8 out of 10 users experienced declining treatment effects after at least 3 treatments with botulinum toxin products containing impurities*3. That's because impurities* in botulinum toxin type A treatments may increase your risk of developing botulinum toxin resistance, which occurs when your body develops antibodies that counteracts the activity of botulinum toxin molecule, resulting in less efficacious treatments over time1. To reduce the risk of botulinum toxin resistance, the pure✝ botulinum toxin treatment with zero impurities* might be a safer alternative for ensuring optimal results after every treatment.
Dermal fillers
Dermal fillers are another treatment option for glabellar lines. They work by smoothing lines and wrinkles by adding volume and fullness to your skin. For frown lines caused primarily by lost volume, dermal fillers may be a good choice for "filling out" the lines.
Effects are immediate and may last up to 6 months and more.
Brow lifts
Also known as a forehead lift, a brow lift is a surgical procedure that tightens loose skin on the upper portion of the face – this smooths the appearance of frown lines. Depending on the patient, a surgeon may also remove a part of the muscle responsible for furrowing to prevent lines from growing deeper.
But unlike botulinum toxin and fillers, brow lifts may be painful and some degree of bruising is to be expected after the operation. It also has a recovery time of around 10 to 14 days.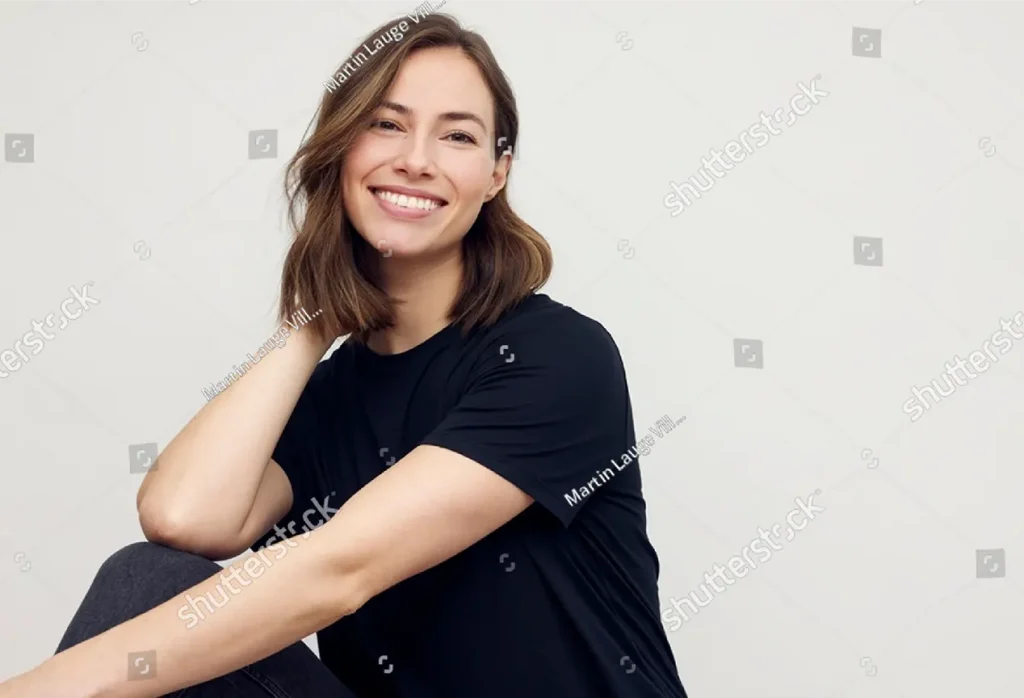 Wrapping Up
It's not just ageing and sunlight that can cause frown lines to develop. Everything from sleeping on your side could be causing them to form earlier than they should.
Making changes to your lifestyle, your skincare routine, and your diet can help to prevent frown lines from developing early on or from getting worse. However, not all skincare solutions work for everyone, and treating your frown lines through diet or skincare may take
a long time before results can actually be seen. Additionally, they may not be effective solutions for people who have already developed deeper frown lines.
If you're looking for more effective options to smooth frown lines or glabellar lines, medical treatments like botulinum toxin, dermal fillers, may deliver quicker and more reliable results. In the case of botulinum toxin, however, it's important to keep in mind that some botulinum toxin products might cause treatment effects to decline.
The above information is provided for educational and reference purposes only. Consumers shall consult their healthcare professionals for professional advice before using of any products or receiving any treatments.
References *Impurities refer to the presence of complexing proteins, inactive neurotoxin, flagellin and bacterial DNA contaminants.1 ✝Pure refers to the absence of complexing proteins, inactive neurotoxin, flagellin and bacterial DBA contaminants.1 1. Park JY, et al. Neurotoxin impurities: A Review of threats to Efficacy. Plast Reconstr Surg Glob Open. 2020;8(1):e2627 2. Sarifakioğlu N, Terzioğlu A, Ates L, Aslan G. A new phenomenon: "sleep lines" on the face. Scand J Plast Reconstr Surg Hand Surg. 2004;38(4):244-7. doi: 10.1080/02844310410027257. 3. Based on a consumer market study conducted in 2021 on "Consumer Experience with Toxin Resistance" by Merz Aesthetics in partnership with Frost & Sullivan across 8 Asia Pacific territories (Australia, Hong Kong, Indonesia, Singapore, South Korea, Philippines, Taiwan and Thailand) and included 2,441 Botulinum toxin users from the ages of 21 to 55 years old.